Aish Melbourne Australia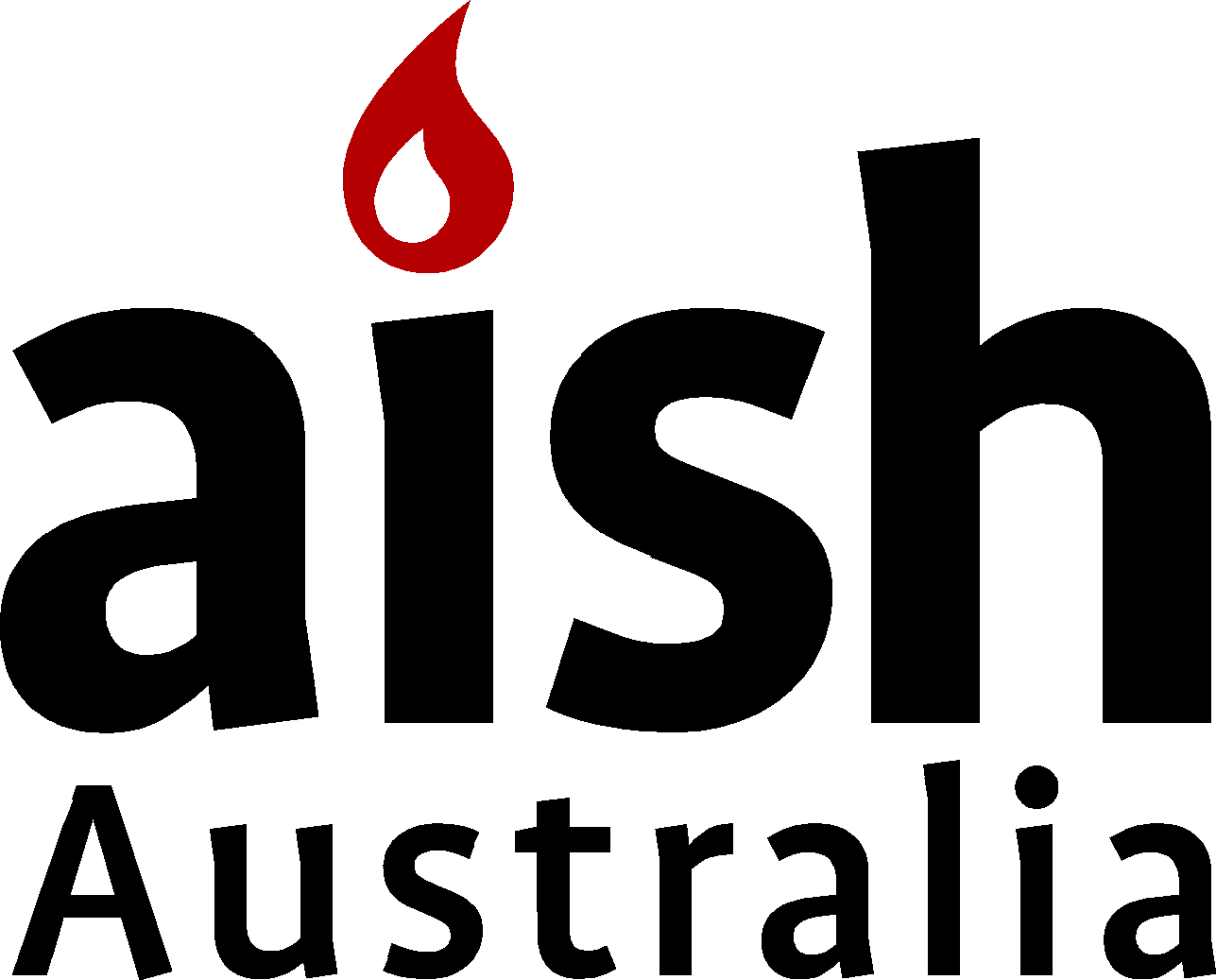 Aish International is one of the largest organisations dedicated to answering the question 'Why be Jewish?' We are here to help you discover what YOU want to know about Judaism.
Aish is designed for Jewish university students and young professionals. Aish Australia aims to inspire Jewish pride and commitment through fun social and innovative educational experiences in an open environment
Aish wants you to have all of the fun, none of the guilt
Aish is for the 18-28 year olds

For further information
Aish Australia
PO Box 3080
Ripponlea Victoria 3185
Australia
E-mail australia@aish.com
Telephone 03 9507 2323
Fax +61 3 8610 1929
---
Regular Events
Every week, Aish Australia hosts a Friday night dinner in East St Kilda. It is our most popular Aish regular event and let's face it: who doesn't love a good Shabbat meal on a Friday night?!
Aish gives you an opportunity to meet and connect with dynamic friends, and discuss meaningful ideas over fantastic food and wine. It's proved to be a most intimate way of meeting people, and everyone always enjoys the evening - so much so that no-one ever wants to leave!
---
Israel Programs
---
Special Events
Matzah and the Matrix
Tuesday 4 April 2006 Matzah and the Matrix
Purim in Wonderland
Tuesday 14 March 2006 Purim in Wonderland
My Big Fat Shabbat Dinner
Friday 30 September 2005 My Big Fat Shabbat Dinner
My Big Fat Shabbat Dinner
Friday 23 September 2005 My Big Fat Shabbat Dinner
Sukkah Building
Sunday 18 September 2005 Sukkah Building
Friday Night 50
Friday 16 September 2005 Friday Night 50
Aish Winter Warmup
Sunday 21 August 2005 Aish Winter Warmup
Aish discussion on Anti-semitism
Tuesday 16 August 2005 Aish Anti Semitism
Aish Ski Trip
Monday 11 July to Thursday 14 July 2005 Aish Ski Trip
Aish SHAVUOT DINNER
Sunday 12 June 2005 Aish SHAVUOT DINNER
---
To return to the main list of events in Jewish Melbourne Events click here
For the home page of Jewish Melbourne Events www.j-net.com.au click here