Aish Australia Event

Has Science Killed G-D?

HAS SCIENCE KILLED GOD?

Tuesday 6 September 2005

Now that modern science can explain what the believer used to call 'miracles of nature,' are we compelled to say that religion has had its day, and that the believer in God abandons rational thinking? Join us on 6 September to find out.



Special Guest Speaker Noah Fried

When: 7:45 pm
Cost $5

Where:
1 Albany Court
Caulfield Melbourne Australia

To book, e-mail traykin@aish.com
or phone Tova (03) 9507 2323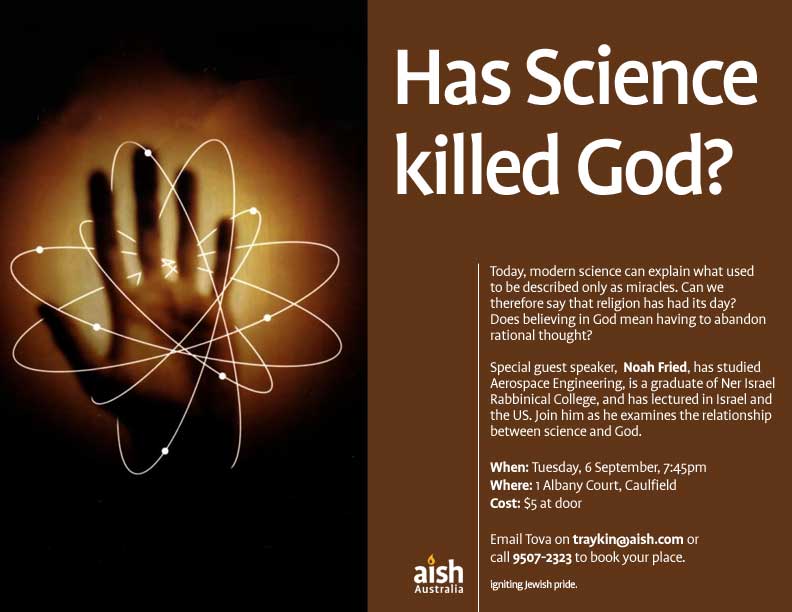 ---
To return to the main list of events in Jewish Melbourne Events click here
For more information about Aish Australia click here
For the home page of Jewish Melbourne Events www.j-net.com.au click here