Aish Australia Event

FRIDAY NIGHT 50
Not to be confused with our regular Friday Night dinners, Friday Night 50 is an opportunity for you to have dinner at one of a number of host families in the area. After dinner, make your way to the Saffers' for a lavish dessert smorgasbord and meet up with the rest of the night's Shabbat guests.
When: Friday evening, 20 May 2005
Where: We'll let you know once we have your booking!
Feel free to bring friends along and make it a group Shabbat to remember.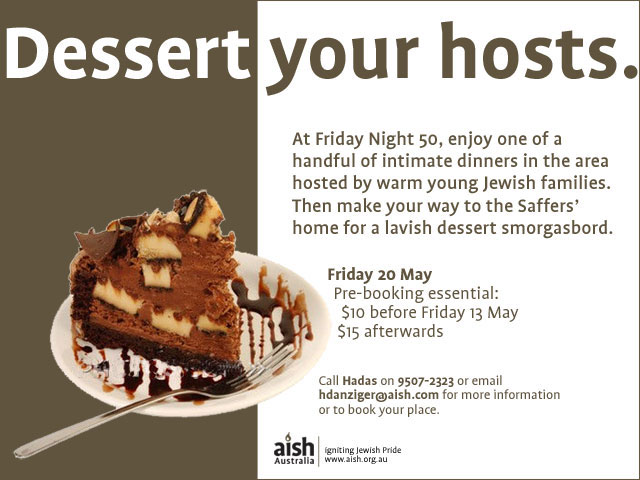 Bookings: e-mail asaffer@aish.com or call Andrew on 03 9507 2323
---
To return to the main list of events in Jewish Melbourne Events click here
For more information about Aish Australia click here
For the home page of Jewish Melbourne Events www.j-net.com.au click here