Ncjwa National Council of Jewish Women Australia
Victoria Division
Ncjwa National Council of Jewish Women Australia Victoria Division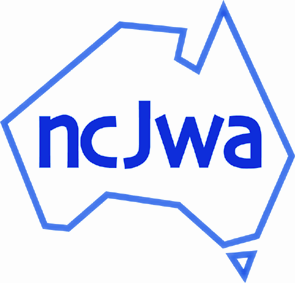 LEGAL AND FINANCIAL SEMINAR
FOR SINGLE JEWISH WOMEN
Sunday, November 12 2006
2pm - 5pm
NCJWA is running a Legal and Financial Seminar for single women to assist them make more informed choices towards improving their current and future situations.





Speakers
Zelma Rudstein
Esther Althaus
NCJWA House
133 Hawthorn Rd
Caulfield North Melbourne Australia
Zelma is a Family Lawyer who will speak on legal issues affecting separation, property and custody arrangements.
Esther is a Financial Consultant who will cover budgeting and financial planning for single women.
The seminar will be run as an information session followed by an open forum for discussion and questions.
Places are limited so please register early by contacting NCJWA on (03) 9523 0535/6.
Donations to NCJWA would be appreciated.
---
To return to the main list of events in Jewish Melbourne Events click here
For more information about the National Council of Jewish Women (Victoria Division)

For the home page of Jewish Melbourne Events www.j-net.com.au click here