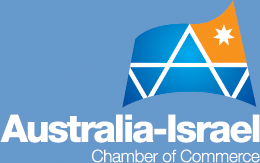 Australia Israel Chamber of Commerce
Young Business Forum

We are pleased to advise that the Young Business Forum will host a table
at the AICC's forthcoming business luncheon with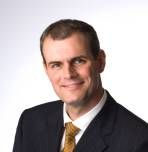 Mr Elmer Funke Kupper

Wednesday 27 August 2008

Young Business Forum will host a table at the AICC's forthcoming business luncheon with

Mr Elmer Funke Kupper
MD Tabcorp Holdings Limited
The Australia-Israel Chamber of Commerce is delighted to advise that Mr Elmer Funke Kupper, MD & CEO of Tabcorp Holdings Ltd will deliver a major keynote address in Melbourne.
Tabcorp is Australia's premier leisure, gambling and entertainment group and employs some 10,000 people across Victoria, New South Wales and Queensland. Tabcorp operates three key businesses - Casinos, Wagering and Gaming - and owns brands such as the Star City and the Jupiters Casinos, the TAB in Victoria and NSW, TAB Sportsbet, Sky Channel, 2KY radio and Tabaret.
Mr Funke Kupper was appointed CEO of Tabcorp in July 2007. He joined Tabcorp in February 2006 as Chief Executive Australian Business, responsible for the Wagering and Gaming businesses of the Group.
Prior to joining Tabcorp, Mr Funke Kupper held several senior executive positions with ANZ Bank, including Group Managing Director Asia Pacific and Managing Director Personal Banking and Wealth Management.
Mr Funke Kupper holds a Master of Business Administration from Nijenrode University in The Netherlands.


---
To return to the main list of events in Jewish Melbourne Events click here
For more information about Australia Israel Chamber of Commerce Young Business Forum
For the home page of Jewish Melbourne Events www.j-net.com.au click here