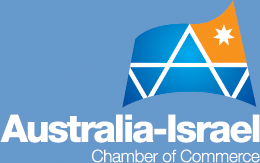 Australia Israel Chamber of Commerce
Young Business Forum

We are pleased to advise that the Young Business Forum will host a table
at the AICC's forthcoming business luncheon with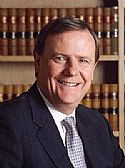 The Hon Peter Costello MP,
Treasurer of Australia
Thursday 5th July 2007







The Australia-Israel Chamber of Commerce is honoured to advise that the Hon Peter Costello MP, Treasurer of Australia will deliver a keynote address in Melbourne.
This timely event comes at a critical juncture in the Australian electoral cycle and provides Chamber members and friends with a unique opportunity to hear directly from the Treasurer.
Peter Costello was first elected a Member of the House of Representatives for the seat of Higgins in 1990. He was elected Deputy Leader of the Liberal Party of Australia in May 1994. He has been the Treasurer of the Commonwealth of Australia since March 1996. Peter Costello has brought down twelve consecutive Federal Budgets, including ten surpluses, and has now completely eliminated Commonwealth net debt which stood at $96 billion in 1996. This means the Government is saving $8 billion a year in interest payments.
Peter Costello introduced the largest tax reform in Australian history, under the policy, endorsed at the 1998 election, A New Tax System. During his period as Treasurer, financial supervision has been redesigned arising out of the Financial System Inquiry. Australia's corporations law has been modernised under the Corporate Law Economic Reform Program. Australia has become a member of the international group of 20 countries (G-20) considered systemically important to the international financial system.
Peter Costello has been a member of the IMF Executive, a Governor of the World Bank and Chairman of the Council of the Organisation for Economic Co-operation and Development (OECD). As Chairman of the G-20 for 2006, Peter Costello hosted the annual meeting of Finance Ministers and Central Bank Governors in Melbourne in November. He will be the Chairman of the APEC Finance Ministers' meeting in 2007.
As YBF functions are generally sold-out, we suggest that you book without delay to avoid disappointment.
Date: Thursday, 5th July 2007
Time: 12.00pm - 2.00pm
Venue: The Palladium, Crown Towers, 8 Whiteman Street, Southbank
Cost: YBF Rate - $66.00 per seat

---
To return to the main list of events in Jewish Melbourne Events click here
For more information about Australia Israel Chamber of Commerce Young Business Forum
For the home page of Jewish Melbourne Events www.j-net.com.au click here