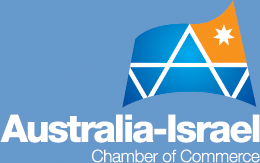 Australia Israel Chamber of Commerce
Young Business Forum

We are pleased to advise that the Young Business Forum will host a table
at the AICC's forthcoming business luncheon with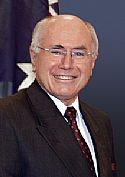 The Hon John Winston Howard

Prime Minister of Australia






Thursday 26 April 2007
The Australia-Israel Chamber of Commerce is honoured to advise that the Prime Minister of Australia will deliver a keynote address in Melbourne.
This timely event comes at a critical juncture in the Australian electoral cycle and provides Chamber members and friends with a unique opportunity to hear directly from the Prime Minister.
The Hon John Winston Howard MP is the 25th person to occupy the office of Prime Minister since Federation. He was sworn in as Prime Minister of Australia on 11 March 1996, following the Coalition's decisive Federal election victory on 2 March 1996. Mr Howard was subsequently re-elected at elections in 1998, 2001 and 2004.
The Prime Minister represents the Federal seat of Bennelong in the north-western suburbs of Sydney and has been returned to the Parliament at every Federal election since 1974.

As YBF Tables are generally sold-out, we suggest that you book without delay
to avoid disappointment.
Date: Thursday, 26th April 2007
Time: 12.00 pm - 2.15 pm
Venue: The Palladium, Crown Towers, 8 Whiteman Street, Southbank
Cost: YBF Rate - $66.00 per seat

---
To return to the main list of events in Jewish Melbourne Events click here
For more information about Australia Israel Chamber of Commerce Young Business Forum
For the home page of Jewish Melbourne Events www.j-net.com.au click here