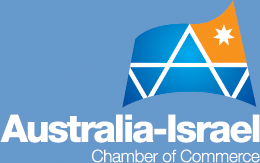 Australia Israel Chamber of Commerce
Young Business Forum

We are pleased to advise that the Young Business Forum will host a table
at the AICC's forthcoming business luncheon with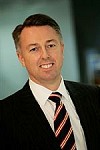 Bruce Akhurst

Chief Executive Officer - Sensis






Friday 30th March 2007
The Chamber is pleased to provide members with the timely opportunity to hear Mr Bruce Akhurst Chief Executive Officer - Sensis
Bruce Akhurst is CEO of Sensis, Telstra's information and advertising business. As a Telstra Group Managing Director, Bruce reports directly to the CEO of Telstra and is a member of the Telstra Chief Executive Officer's Leadership Team. He is also responsible for Telstra's digital media strategy, including its investments in FOXTEL. In March 2005, Bruce was appointed Chairman of the FOXTEL Board.
Sensis (previously, Pacific Access) has been helping Australians find each other for more than 100 years. These days, technology is opening up exciting new ways to find people, businesses, places, products and information.
Sensis is at the forefront of making this technology work for buyers and sellers. The company's network of services, which includes YellowTM, White Pages®, Trading Post®, Whereis® and Citysearch®, is now available across print, online, voice, mobile and in-car.
With almost 4.5 million Australians turning to Sensis products every day, Bruce is well placed to comment on how he believes technology will impact on the ways that people find, buy and sell.
Join us now to hear Bruce's vision for Sensis, and how it will embrace the opportunities presented by a rapidly fragmenting advertising and media industry.
As YBF tables are generally sold-out, we suggest that you book without delay to avoid disappointment.
Date: Friday 30th March 2007
Time: 12.00 pm - 2.00 pm
Venue: The Palladium, Crown Towers, 8 Whiteman Street, Southbank
Cost: YBF Rate - $66.00 per seat

---
To return to the main list of events in Jewish Melbourne Events click here
For more information about Australia Israel Chamber of Commerce Young Business Forum
For the home page of Jewish Melbourne Events www.j-net.com.au click here