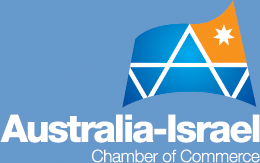 Australia Israel Chamber of Commerce
Young Business Mission to Israel

Interested in Property?
Join us for a Young Business Leaders
Trade Mission to Israel 23-30 March 2007
The Trade Mission will be led by Mr Michael Rothner, Managing Director, Ashe Morgan Winthrop.
Ashe Morgan Winthrop is one of Australia's leading property finance and investment groups, with offices around Australia, arranging over $2 billion of property finance each year.
The Trade Mission, specifically designed for CEOs, senior executives and emerging leaders in the property & finance industries, will combine exposure to the elite of the property and financing industry in Israel, together with topical high level business, finance and political meetings designed to expose delegates to innovative business ideas and opportunities. This Mission will (subject to demand) include 2 days in Budapest, Hungary.
The real estate market in Israel is attracting strong interest from US, Chinese and European companies, with a record $1.2 billion in foreign investment projected for 2006. The trade mission will examine the latest offerings in Israel's infrastructure, residential, commercial and industrial markets, as well as property funds for Israel and Eastern Europe.
"As emerging markets experience their steepest slide in eight years, investment bank Deutsche Bank this week singled out Israel as one of two "safe havens" for investors looking to put their money in developing countries' exchanges.... Israel was a low volatility market compared to other emerging markets due to it not being subject to currency, commodity or interest rate spread concerns". Jerusalem Post, 24 May 2006.
For more information please contact Marcus Mandie on 03 9820 3363

---
To return to the main list of events in Jewish Melbourne Events click here
For more information about Australia Israel Chamber of Commerce Young Business Forum
For the home page of Jewish Melbourne Events www.j-net.com.au click here