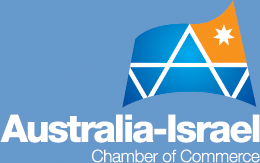 Australia Israel Chamber of Commerce
Young Business Forum

We are pleased to advise that the Young Business Forum will host a table
at the AICC's forthcoming business luncheon with
Mr Ted Baillieu MP
Leader - Victorian Liberal Party
Tuesday 24th October 2006
The Australia-Israel Chamber of Commerce is pleased to provide you with the opportunity to hear Ted Baillieu, Leader of the Victorian Liberal Party.
Ted Baillieu's address comes at a critical juncture in the Victorian electoral cycle, and is expected to be of wide interest to Chamber members and friends.
Ted Baillieu has been the Member for Hawthorn since 1999.
Before his election to the Liberal leadership in May 2006, he held the Shadow Minister portfolios of Tertiary Education and Training, Gaming and Planning.
Ted has a long history with the Liberal Party - from his initial membership of the Carlton Branch in 1981 to membership of various party committees, the Victorian Vice Presidency in 1988 and a five year term as State President from 1992.
Before entering Parliament, Ted was a Director of Knight Frank for 20 years; a Trustee of the Melbourne Convention & Exhibition Trust; a Board Member of Tourism Victoria 1988-89; and a Partner with Mayne & Baillieu Architects.

As YBF tables are generally sold-out, we suggest that you book without delay to avoid disappointment.
Date: Tuesday 24th October 2006
Time: 12.00 pm - 2.00 pm
Venue: The Palladium, Crown Towers, 8 Whiteman Street, Southbank
Cost: YBF Rate - $66.00 per seat

---
To return to the main list of events in Jewish Melbourne Events click here
For more information about Australia Israel Chamber of Commerce Young Business Forum
For the home page of Jewish Melbourne Events www.j-net.com.au click here