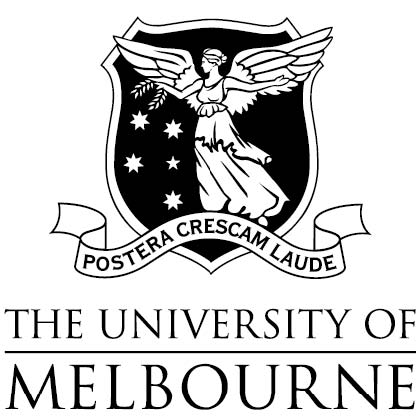 Australian Association of Jewish Studies
18th CONFERENCE 2006
The Centre for Jewish History and Culture
School of Languages, Faculty of Arts, University of Melbourne
The Centre for Jewish History and Culture presents

"WOMEN IN JUDAISM"

The Australian Association of Jewish Studies
18th CONFERENCE, 12th -13th February 2006,
THE UNIVERSITY OF MELBOURNE
Melbourne 3010 Victoria
Australia.
Call for papers. The Australian Association of Jewish Studies and The University of Melbourne Centre for Jewish History and Culture are pleased to issue this call for papers to be presented at its 18th annual conference, which will be convened at The University of Melbourne, Melbourne, Australia on 12-13 February 2006.
The conference theme, Women In Judaism may include any variation on this theme from ancient times to the present day. This is an interdisciplinary conference and papers relating to history, literature, the arts and political science are welcomed. Papers on other topics will be considered, but preference will be given to those bearing directly on the conference theme.
Submissions to present papers must be made by 26 September 2005. Acceptance of papers will be notified by email no later than 17 October, 2005.
Abstracts should not exceed three hundred words and must include title, author's name, postal and email address. The program committee will referee all abstracts. Papers of particular merit and significance may be selected for publication in the conference proceedings.
The AAJS encourages students who are engaged in academic research to submit proposals based on their work to the program committee. Authors should clearly indicate their student status with their submission.

Proposals should be sent either electronically or by post to:

Dr. Dvir Abramovich dvir@unimelb.edu.au
A/Professor Ziva Shavitsky ziva@unimelb.edu.au
The University of Melbourne
Centre for Jewish History and Culture
The University of Melbourne Victoria, 3010,
Australia
PROPOSALS MUST ARRIVE BY 26 SEPTEMBER 2005


Registration
Conference fees:
Two days including lunch: $170/$140 AAJS Members/$85 Students
One day including lunch: $90/$80 AAJS Members/$45 Students
Presenters and conference attendees should pay their conference fees no later than 12 December 2005.

Payments can be made by cheque or international money order made out to THE AAJS CONFERENCE.
Questions about the conference should be made directly to:
Dr. Dvir Abramovich
dvir@unimelb.edu.au
Tel: +613 8344 3789
Fax: +613 8344 0194

A/Professor Ziva Shavitsky
ziva@unimelb.edu.au
Tel: +613 8344 7562
Fax: +613 8344 0194
---
To return to the main list of events in Jewish Melbourne Events click here
For the home page of Jewish Melbourne Events www.j-net.com.au click here