TaMaR
Melbourne Victoria Australia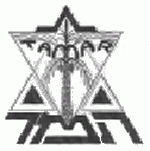 Melbourne Contacts

Jamie Wajnberg
Phone: 03 9510 1488
Fax: 03 9521 1229
Mobile 0412 887 894
E - mail jamie.wajnberg@tbi.org.au
Web www.netzer.org.au/webpages/bogrim/bogrim.htm
TaMar is a world wide organization that has existed for many years, which has recently started activity in Australia.
Its aims are to encourage a continued level of Zionist, Progressive Jewish activity amongst young adults who have completed their "time" within the youth movements, and are looking for other avenues of being involved with the Jewish community. Tamar also warmly welcomes new members.
TaMaR is affiliated with the Progressive/Reform movement around the world, and functions almost as the adult youth movement of the Progressive/Reform community. We have a sister movement in the USA called Kesher.
TaMar runs varied activities throughout the year in both Melbourne and Sydney, that include a Rosh Chodesh women's group, Shabbat dinners, special Tfilot as well as various other social activities. Our goals are to slowly increase the level of activity, as well as start activities in other parts of the country based on the need.
TaMaR accepts and upholds the Jerusalem Program.
More Information about Tamar
---
Events Hosted by TaMaR include:-
Friday 24 June 2005
Oneg Shabbat
For more information follow this TaMaR activity link
Monday 25 April 2005
3rd night seder - with a twist - of chocolate!
For more information follow this TaMaR activity link
Saturday 18 December 2004
Netzers 25th Birthday Extravaganza
For more information follow this TaMaR activity link
---
To return to the main list of events in Jewish Melbourne Events click here
For the home page of Jewish Melbourne Events www.j-net.com.au click here