Soul Fusion
Kabbalah Bar
Melbourne Australia
After a hard slog at work, come down and enjoy a romantic candle-lit bar with wine, beer and spirits perfect to soothe the soul, giving you the opportunity to meet your soul mate. Light snacks will also be provided.
Find out about the inner dimensions of the soul and how it connects to soul mates, relationships between men and women in general and how to make relationships work from a kabbalistic perspective. Hear from well respected Kabbalist Dovid Tsap. Dovid Tsap has been immersed in the study and practice of Kabbalah for over 15 years having taught thousands of lectures, both locally and internationally as well as written 12 books on the theme.
Kabbalah Bar will run fortnightly.
Date: Starting July 1st 2010 and running fortnightly
Bar doors open @ 8pm
Bar Location: 39 Dickens Street, Elwood Melbourne Australia
Bar Entry Costs (prepayment): $13 Non Members, $10 Members
Mid 20's to Mid 30's

Prepayment only accepted by the Monday before each session otherwise payment on the night (at the door) will be $15 for member or non member alike. Prepayment can be made through the Soul Fusion website at www.soul-fusion.com.
To book please email soulfusionaustralia@gmail.com with your name and Subject being Kabbalah Bar.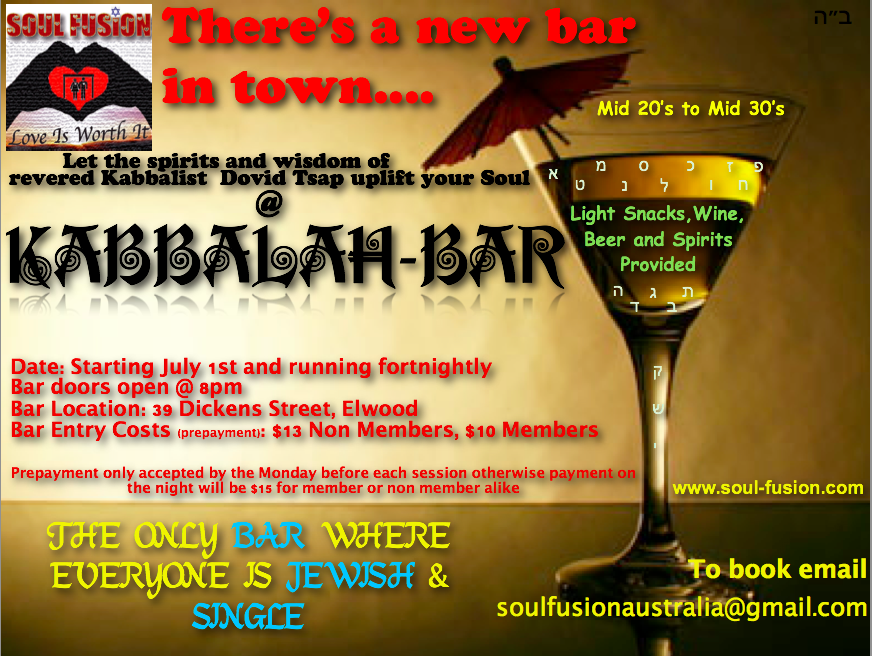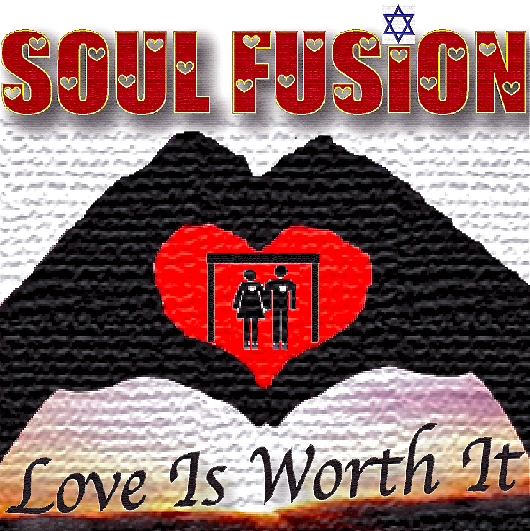 ---
To return to the main list of events in Jewish Melbourne Events click here
For the home page of Jewish Melbourne Events www.j-net.com.au click here