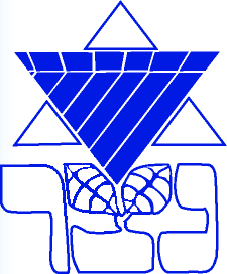 Netzer
Viva Argentina
Melbourne Australia
Sunday 19 February 2006
7 - 10 PM

Tickets $40 per person

Send cheques to Netzer at
PO Box 128 St Kilda 3182
with a return address indicated

BOOKINGS:
Temple Beth Israel 03 95101488
The Leo Baeck Centre 03 9819 7160
Bentleigh Progressive Synagogue 03 9563 9208

To download the Netzer Viva Argentina Booking Form follow this link

Booking Form


ENQUIRIES:
Suzi Riess (Leader) 0400 664 274
e-mail netzer_argentina@hotmail.com

or

Yossi Cohen (Shaliach) 0412 394 373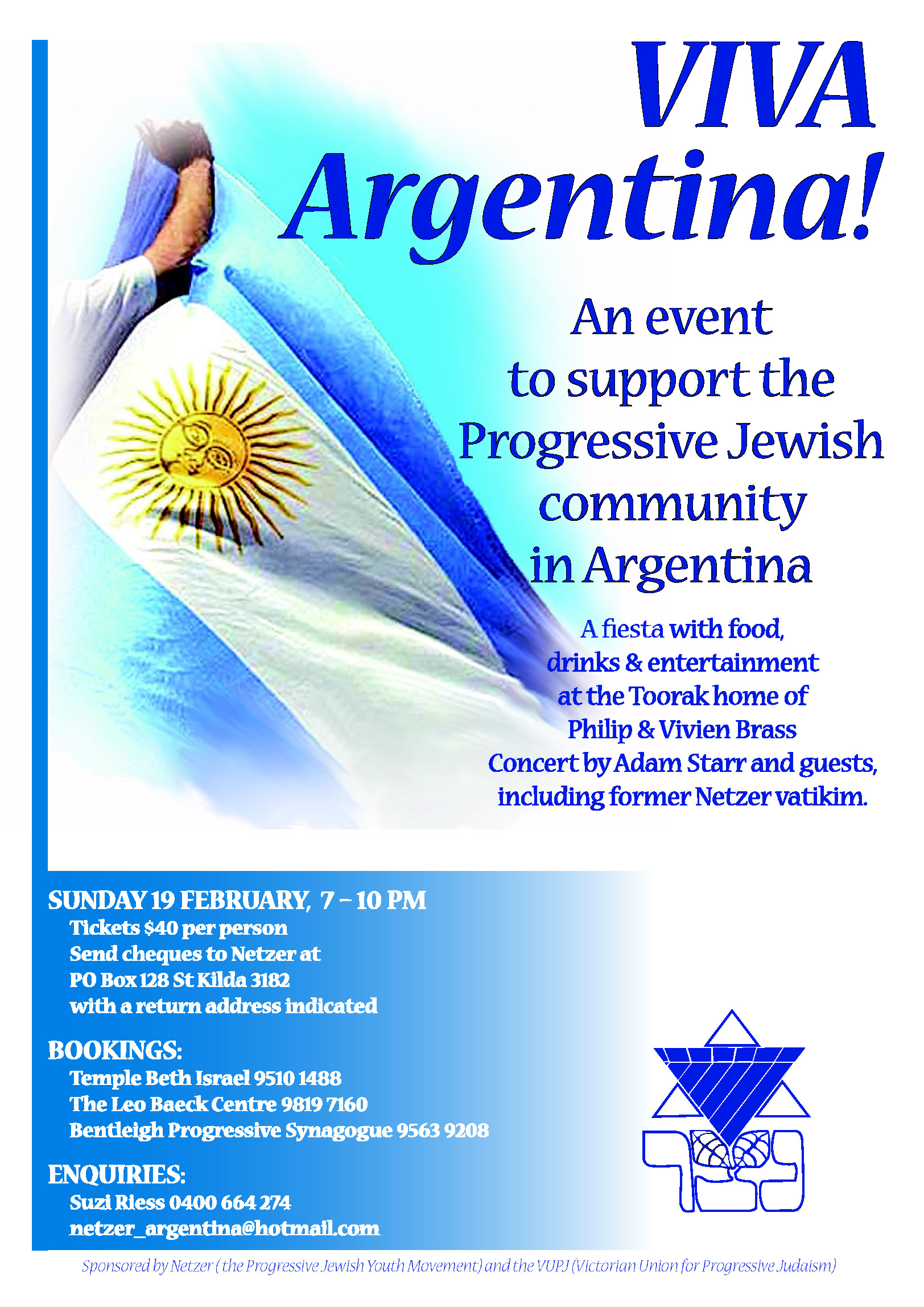 Netzer Melbourne has taken on the challenge of raising funds to help the Progressive Jewish community in Argentina. Since the economic downturn several years ago, the Argentinian community's funds for youth activities have been stretched, and many families cannot afford fees for camps.
To help them out, we are having a very exciting event called Viva Argentina! from 7-10 pm on Sunday 19 February 2006.
The evening's highlight will be a concert that celebrates the vibrancy of music in Latin America, including tango, salsa, samba, bossa nova, all played with a jazz inflection. This concert will be performed by some of Melbourne's finest musicians, led by Netzer graduate Adam Starr. This is an exciting opportunity to see some world music played by Australian Jewish musicians, who all happen to have international careers touring, recording and composing their music. Other band members also have Netzer connections and were involved in the legendary 2004 Jewish Jazz concert staged as part of the Jewish Museum's music festival.
In addition to a fantastic band and some equally polished acoustic music beforehand, we'll have a sizzling dance demonstration and great food in the spirit of Argentina.
Tickets are $40 per person. Alternatively, become a 'Patron' for $200 (and receive two complimentary tickets) or a 'Host' for $100 (one complimentary ticket).
Order tickets using the attached form. Tickets can also be ordered through Temple Beth Israel (03) 9510 1488, The Leo Baeck Centre (03) 9819 7160 or Bentleigh Progressive Synagogue (03) 9563 9208.
Show your support AND have a wonderful evening by attending Viva Argentina! We look forward to seeing you and your friends there

Yossi Cohen (Shaliach) 0412 394 373
Suzi Riess (Leader) 0400 664 274

---
To return to the main list of events in Jewish Melbourne Events click here
For the home page of Jewish Melbourne Events www.j-net.com.au click here