Jews of Melbourne Jom
Drum Circles
Sponsored by the Hillel Foundation of Victoria
Thats right people, another event announcement:
We bring the drums, you make the fun! JOM in association with Afrobeat hosts an interactive Drum Circle by the BBQ area of Caulfield park!
Take pleasure in bringing in Autumn in 2008 by playing within the leafy trees and join us in creating some afternoon groove. This event is suitable for all ages!
Sit down with some of Melbourne's best African percussionists and you learn how to play together with your friends. This is an experience like no other- You'll talk away with the ability to play some beats under your sleeve and a smile on your face
Price: Only $10 which includes Kosher BBQ, chair hire and Drumming for 1 hour. - thats "bang" for your buck (we make no profit)
What to bring: bring yourself and be ready to have a great time (bring your A game)... we bring everything else.
*PLEASE RSVP by Asap To ensure we bring the right number of drums
DATE: Sunday 30 March 2008
TIME: 11am
Caulfield park by the BBQs
Melbourne Australia

More Information
David Kirsner
Kirsner Productions
P. 0418 957 154
E. davidkirsner@optusnet.com.au
F. 03 9571 5222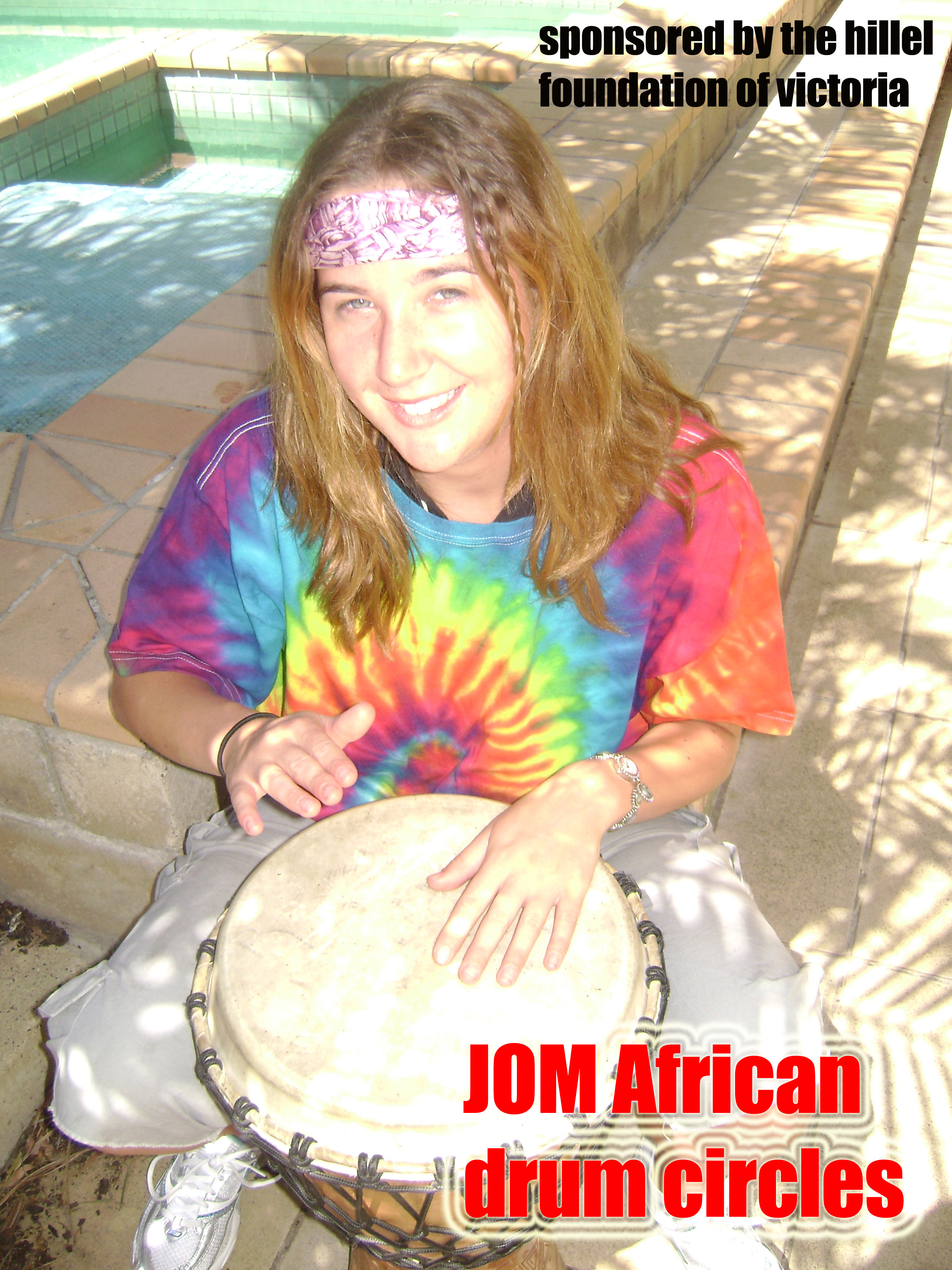 ---
To return to the main list of events in Jewish Melbourne Events click here

For the home page of Jewish Melbourne Events www.j-net.com.au click here