Jnf Next Generation
Jewish National Fund Next Generation
Melbourne Australia
The new group of the Jewish National Fund - Jnf Next Generation will be having its first event

Age Group 25+
Date: Wednesday 8 February 2006

Time : 8:00pm till Late.

Address: 88 Acland Street, St Kilda (Upstairs) (Opposite the Vineyard)
Melbourne Australia

Admission: Early Bird Purchases Till 6th February 2006 - $15 (inc Gst)
Admission after 6th of February 2006, $20 (inc Gst)

Attractions of the Evening:
High profile Comedian, Terri Psiakis
as well as guest speaker, Mr Amos Levitov (Ex Israeli Pilot and War Hero).

We will also be entertained by a band called "The Sure Shot Hunters"

First Soft Drink or Beer is FREE for all guests.!!!
More Information from
Tammy Cohen
Next Generation Co-Ordinator
JNF- Jewish National Fund
03 9272 5666
t.cohen@jnfaus.com.au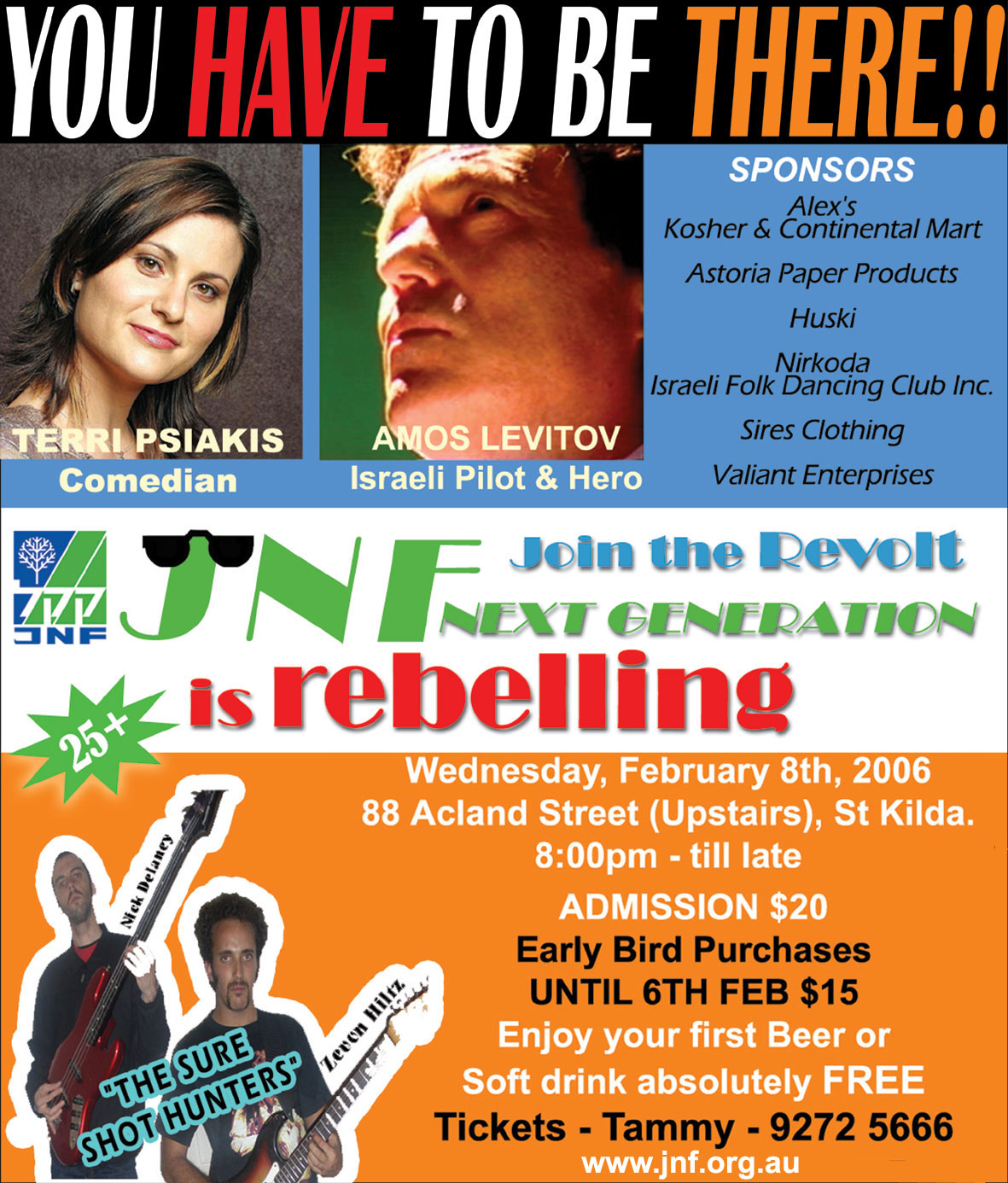 ---
To return to the main list of events in Jewish Melbourne Events click here
For the home page of Jewish Melbourne Events www.j-net.com.au click here