Jewish Museum of Australia
Melbourne Australia
Sunday 5 February 2006

Marking The Stranger A Special Place – Ha Makom
Through the eyes of the artists: special guided tour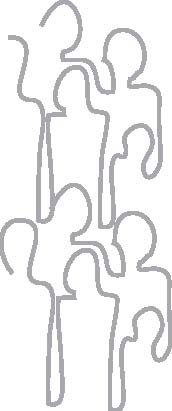 Sunday 5 February, 7.30pm
Gross Gallery The Jewish Museum of Australia,
26 Alma Road, St Kilda
Melbourne Australia
A rare opportunity to hear artists Shirley Cass and Bill Meyer discuss their concurrent exhibitions with Harry Nankin, acclaimed photographic artist and author of two award winning books.
Shirley Cass's exhibition "Marking the Stranger" alludes to lost souls. Dress and adornment are metaphors to illuminate the deadly politics of oppression.
Bill Meyer's charcoal drawings and music compositions deal with themes of forests as sanctuaries and places for spiritual growth. Family histories and the sense of special place interacting with aspects of transience, exile and Holocaust.
Admission $12 Concession $10

For bookings further information phone Jewish Museum of Australia (03) 9534 0083
proudly sponsored by

---
To return to the main list of events in Jewish Melbourne Events click here
For the home page of Jewish Melbourne Events www.j-net.com.au click here