Hagshama
Melbourne Australia Event
Clean Up Australia Day

A great chance to meet new people and have fun!
When: Sunday 5 March 2006
Time: 1.15 pm
Meeting place:
Beth Weizmann
306 Hawthorn Rd
Caulfield South
Melbourne Australia
Live music and snacks.
Think about the future of this planet and your kids growing up in it!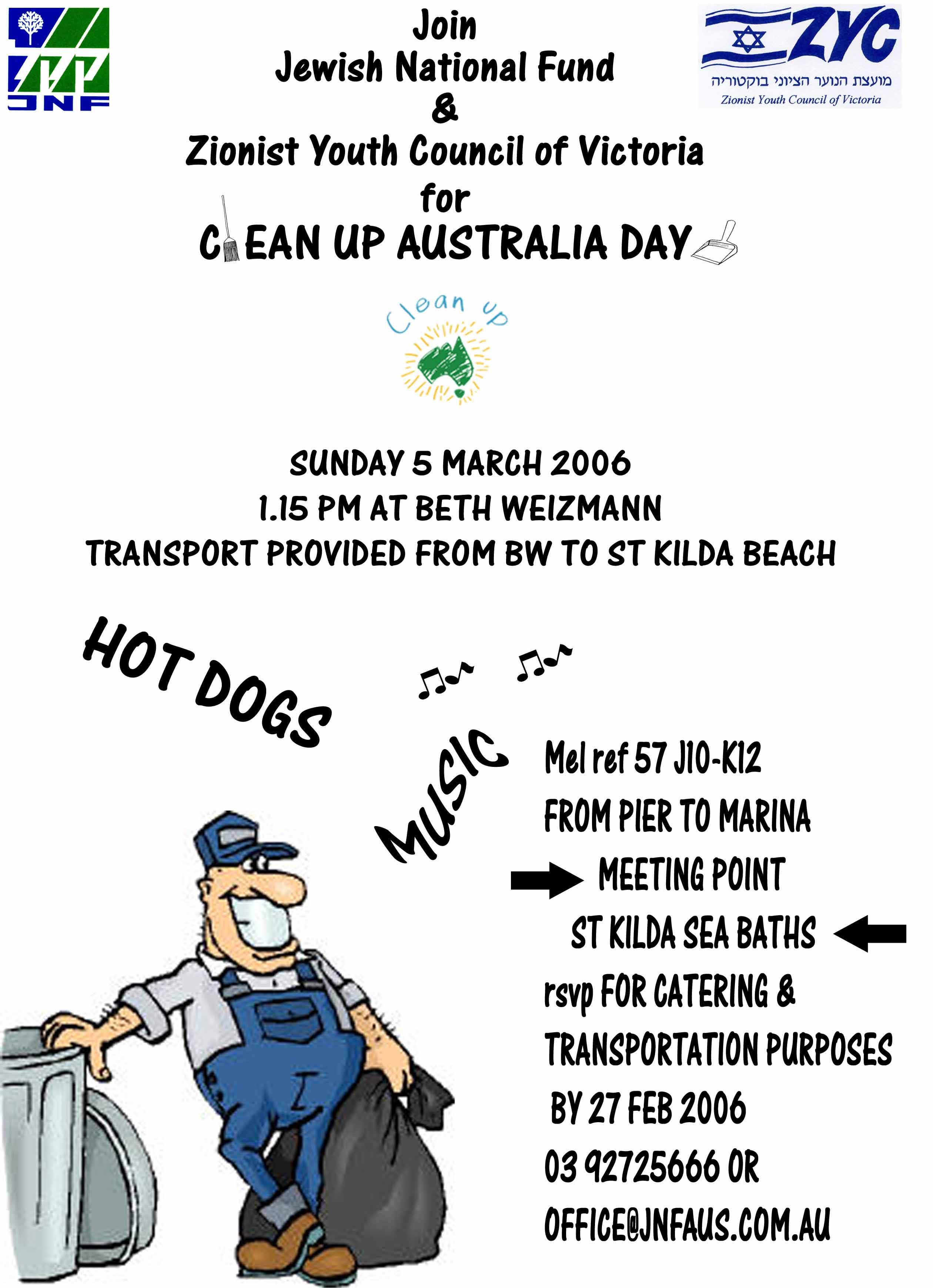 For further information about this activity please contact Yaron
on 03 9272 5509 or 0415 764 969
or EMAIL melbourne@hagshama.org


---
To return to the main list of events in Jewish Melbourne Events click here
For more information about Hagshama Melbourne Australia
For the home page of Jewish Melbourne Events www.j-net.com.au click here