Hagshama
Melbourne Australia Event
Peace in the Streets - Community Youth Rally
This rally is the first event in many years for which the youth and student organisations in Melbourne have united together behind one cause. This rally promises to be the most spectacular sign of unity and strength by the community.
The rally contains two main messages. The first is an internal message for the Jewish community: "Israel unites us", the second is an external message, that of "peace in the streets". Its goal is to actively engage the Melbourne community in a call for peace in Israel and around the world and to find common ground on which to unite beyond politics.

When: Thursday 22nd of September 2005
Time: Starting to march from Fed square to the State Library at 12:00 pm.
Performing - Yidcore, TVA and "Lama Kacha"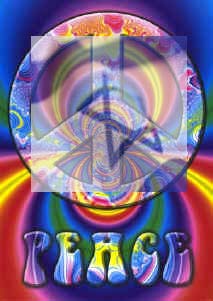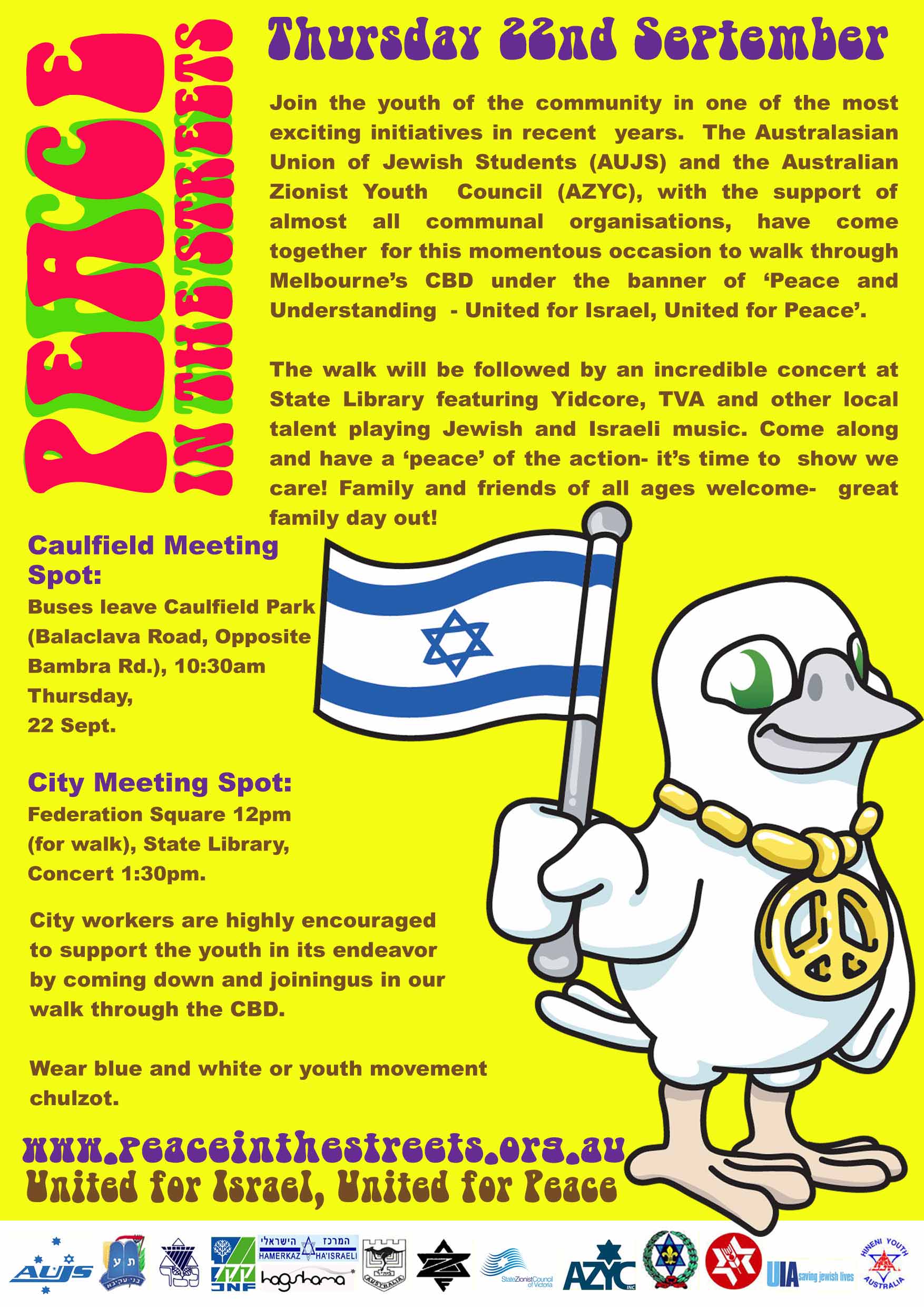 For further information about this Hagshama activity please contact Yaron
on 03 9272 5509 or 0415 764 969
or EMAIL melbourne@hagshama.org
---
To return to the main list of events in Jewish Melbourne Events click here
For more information about Hagshama Melbourne Australia
For the home page of Jewish Melbourne Events www.j-net.com.au click here