Hagshama
Melbourne Australia Event
HagshaMIC 2005 – The Quest for Talent!
After last year's most successful HagshaMIC, we are having another celebration of Art, Music and Laughter. Bigger and better this time!
We are in search for Musicians (one piece or band), Comedians, Singers, Poets, Actors, Dancers, Jugglers or anyone who has a special talent which they feel must be shared. As usual, our target age group is 18-30.
A night of Art, entertainment and laughter. Too much is never enough!
If you are interested in taking part, or wish to help organise the event, please contact us

Just to have a general idea of the different acts, we will be reviewing the all the performers on Sunday 4th September 2005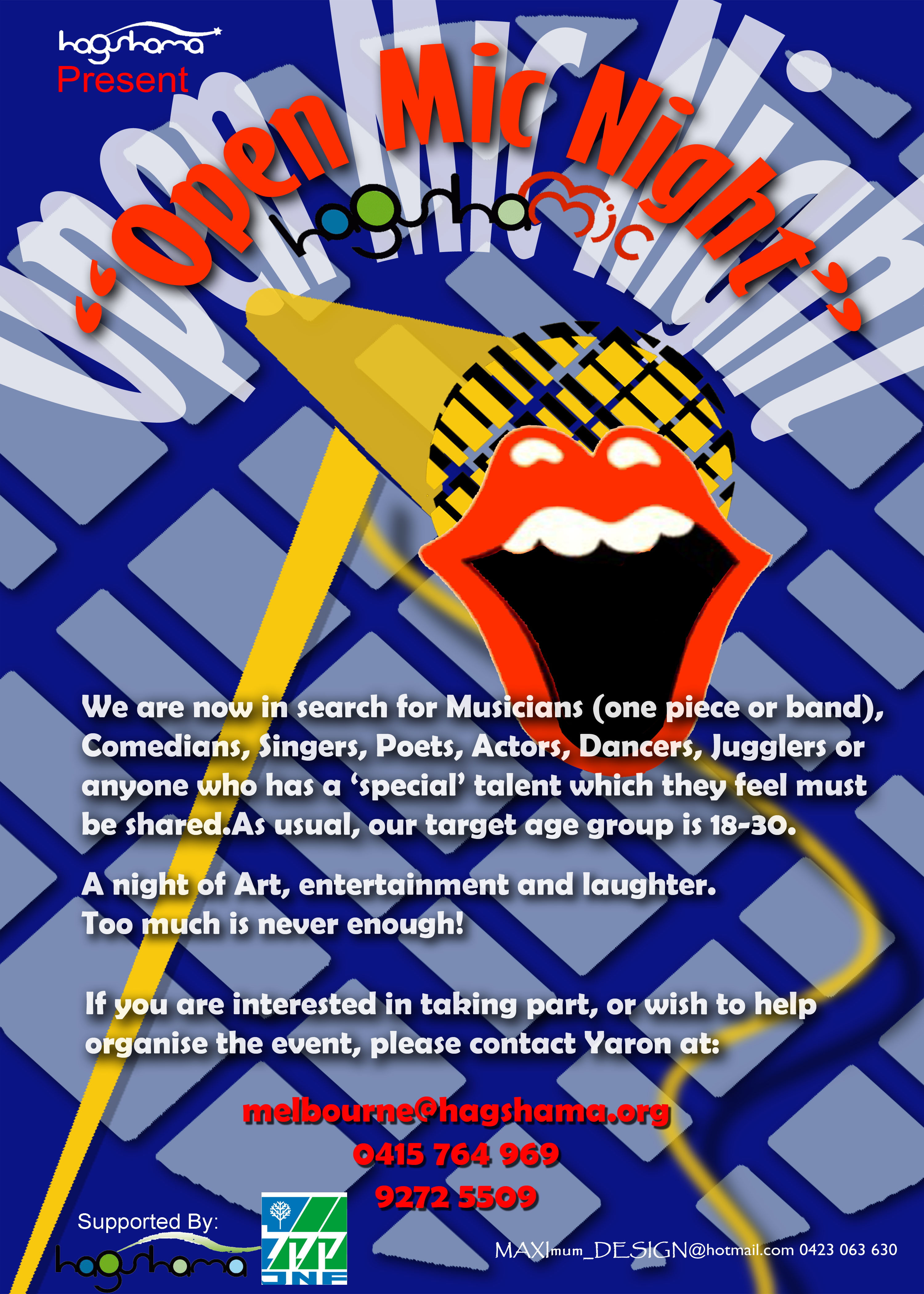 For further information about this Hagshama activity please contact Yaron
on 03 9272 5509 or 0415 764 969
or EMAIL melbourne@hagshama.org
---
To return to the main list of events in Jewish Melbourne Events click here
For more information about Hagshama Melbourne Australia
For the home page of Jewish Melbourne Events www.j-net.com.au click here