The Jewish National Fund is proud to be part of the rehabilitation of the Yarkon River.

Your support will bring "clean water" to almost 2 million Israelis. All donations to this vital project are tax-deductible and receipts will be issued. Please join JNF at the launch of the Rosh Hashanah Blue Box campaign on Sunday 22nd August 2004 at 4.30pm at Beth Weizmann Community Centre, 306 Hawthorn Road, South Caulfield. (No appeal on the day).

Our special guests are Steve "Bedders" Bedwell of Radio Triple M and 3AW fame and Amos Brandeis, winner of the Theiss Award for his Alexander River Rehabilitation Scheme.

Can you afford not to spend a couple of hours twice a year to help us create a sustainable environment? With your assistance we will be able to visit those hundreds of happy donors who look forward to their friendly JNF representatives home call.

Join us in providing Israel with much needed projects for the benefit of all Israelis and indeed all arid countries, including Australia. Sign up as a Blue Box volunteer on Sunday 22nd August and receive your free AICE film ticket, special carry bag and short Blue Box list of homes to visit.

We take this opportunity to wish your all a happy, healthy New Year, a year which will see Peace come to Israel.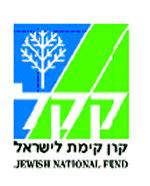 All enquiries - (03) 9272 5666
Mondays to Thursdays: 9am - 5pm
Fridays: 9am - 3pm
www.jnf.org.au
JNF - For Israel, For Life





To return to the main list of events in Jewish Melbourne Events click here
Return to the J-net Home Page www.j-net.com.au