Wrongful Life
A play by Ron Elisha
4-28 August 2005
Chapel off chapel
Bookings 03 8290 7000

Ron Elisha is a multi-award-winning playwright, whose previous stage successes include Einstein, Two, The Goldberg Variations and A Tree, Falling.
Wrongful Life - a play for five women - asks the question: What is it that makes life worth living?
For Gina, its 18-year-old protagonist, the answer is "nothing". When Gina discovers that her mother, 18 years earlier, was going to have her aborted, but changed her mind after being counselled by her GP, she decides to sue the GP for "Wrongful Life".
What follows is a fast-paced, searching, often searing journey that will grip its audience with all the white heat of a courtroom drama. We are treated to a savvy blow by blow expose of how "The System" actually works
Anyone who has ever been caught in the crossfire between ethics and The Law will not want to miss this powerful play, written from the inside by a practising GP.
Under the incisive direction of Dave Letch, Wrongful Life is consummately enacted by an all-female cast, ranging from brilliant newcomer, Melanie Berry, through to a constellation of Melbourne's finest: Kirsty Child, Heather Lyle, Penelope Stewart and Carole Yelland.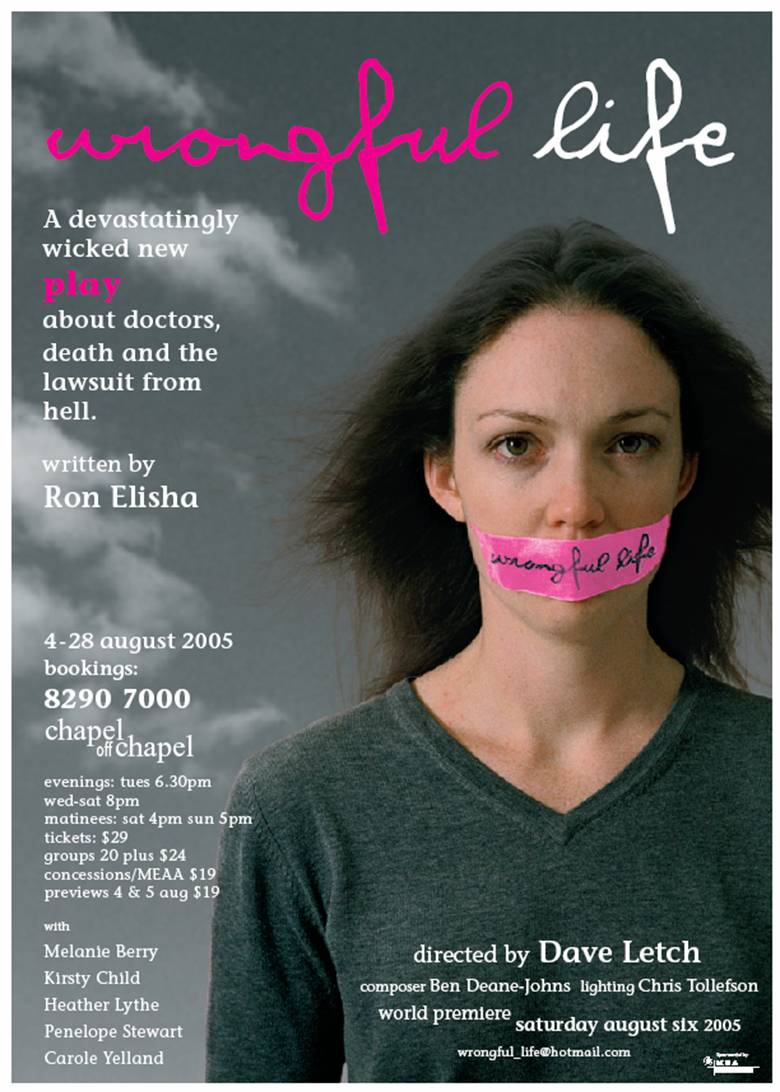 ---
To return to the main list of events in Jewish Melbourne Events click here
For the home page of Jewish Melbourne Events www.j-net.com.au click here