Ellis Prater Productions
present
Visiting Mr Green
Melbourne Australia

"Visiting Mr. Green" by Jeff Baron
Chapel Off Chapel
12 Little Chapel Street
Prahran, Melbourne Victoria Australia.

16,17,18,19,20,21 May 2006 @ 8pm
17,20 May 2006 @ 2pm
Tickets: $25 - Special Ticket offer if you mentioned that your saw it in J-net.com.au
(Normal Ticket Price $30)
Bookings (03) 8290 7000
chapel@stonnington.vic.gov.au
Play Synopsis:
Mr. Green, an elderly Jewish gentleman lives alone, his wife has died and he doesn't take good care of himself, he doesn't know how.
Along comes Ross, a young man, who inadvertently knocks Mr. Green over with his car.
As a community service Ross is ordered to visit Mr. Green once a week for 6 months.
The two are worlds apart.
Mr. Green is messy, grumpy, and difficult.
Ross is neat, professional and polite.
Over the course of the 6 months they eat a lot, argue a lot and reveal their innermost secrets to each other and in the end find the strength to confront their individual issues and become lifelong friends.
Their problems stem from the conflict of their beliefs, religion, lifestyles and the expectations of others.
However when it comes down to it, love and cherishing what is important, regardless of what society, religion, or family expect, is all that matters.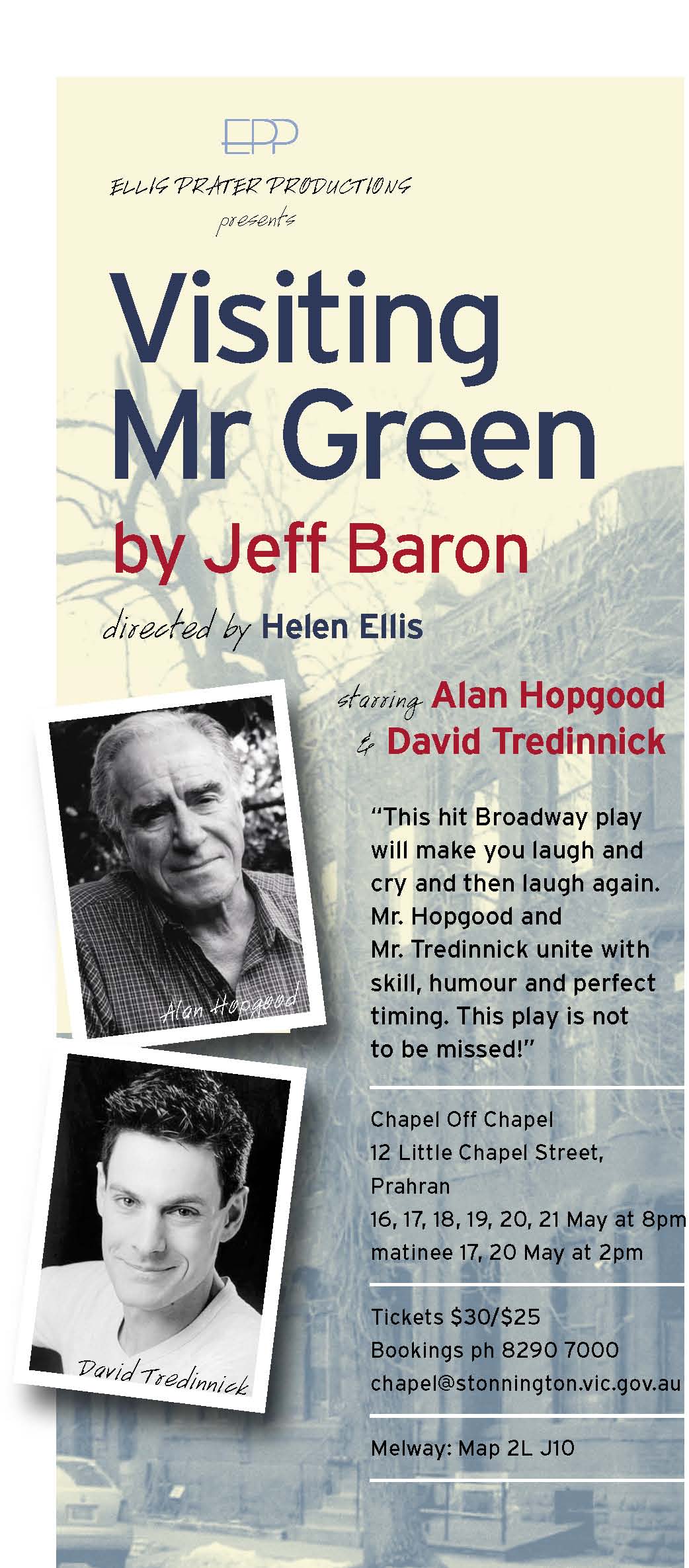 ---

To return to the main list of events in Jewish Melbourne Events click here

For the home page of Jewish Melbourne Events www.j-net.com.au click here