Monjss Monash University Jewish Students Society
Purim Carnival 2007

Clayton Campus Purim Carnival 2007

Shushan Purim @ CLAYTON!
Eat Hamantashan & Feast with Royalty!
Have your photo taken with KING ACHASHVEROSH himself!
Try your luck at the carnival style games!
Meet jews and have a shmooze!
Where: TBA by email! But somewhere at Clayton, Melbourne, Australia,
probably next to the religious centre if its nice weather.
When: Monday 5th March 2007. Around lunchtime. Check emails for exact time/location.
RSVP/contact: email us: jewish@monashclubs.org for more information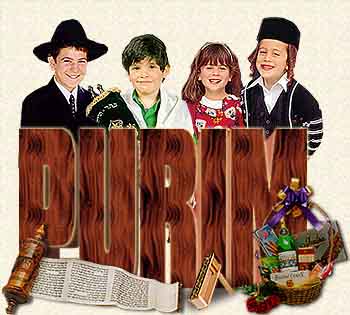 ---
To return to the main list of events in Jewish Melbourne Events click here

For more information about Aujs Melbourne Australia

For the home page of Jewish Melbourne Events www.j-net.com.au click here