Aujs Australasian Union of Jewish Students
Aujs Winter Conference 2007
Monday 9 July to Thursday 12 July 2007

Near Melbourne Australia
Aujs largest national Event
Winter Conference 2007 - Summer Getaway
AUJS's biggest annual event is back in 2007!
3 Huge Parties
This year being held in Melbourne, there's a range of social, political and educational events being held... plus this year we've added skiing and taboganning to the schedule!
IMPORTANT: To book your place, download and fill out the following:
Main Application Form
AUJS Ltd Waiver Form
If you're not from Victoria, remember to book your flights now to save money on airfares!
RSVP/contact:
VICTORIA: Jess Brivik, Winter Conference Coordinator - 0401 857 240
NSW & Other Regions: Dave Burnett, National Vice President - 0414 783 214

For More Information
jess_brivik@hotmail.com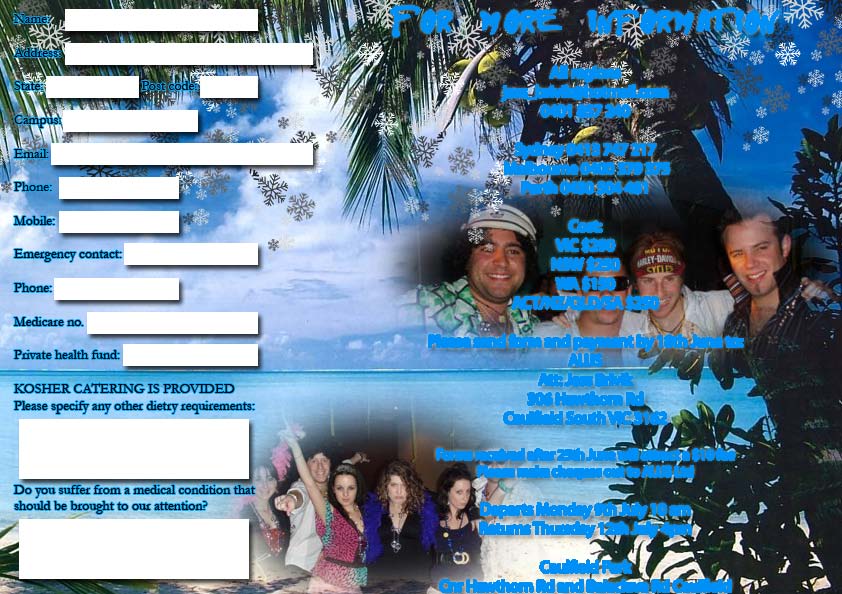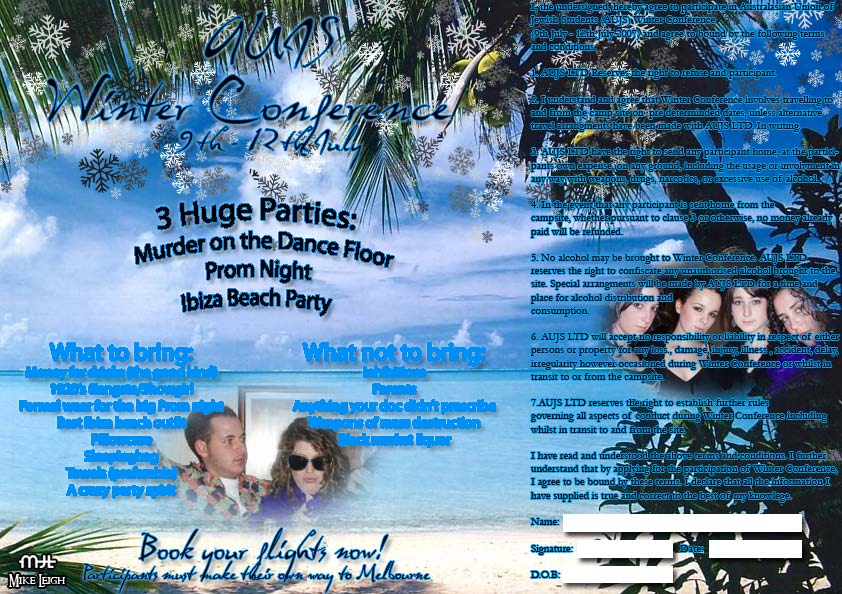 Download An Application Form to the Aujs Winter Conference 2007 Part1
Download An Application Form to the Aujs Winter Conference 2007 Part2
---
To return to the main list of events in Jewish Melbourne Events click here

For more information about Aujs Melbourne Australia

For the home page of Jewish Melbourne Events www.j-net.com.au click here