Aujs Australasian Union of Jewish Students
Summer O' Camp 2007

Friday 9 March to Sunday 11 March 2007
AUJS 0-camp 2007
Where? Forest Edge, Neerim East Victoria Australia
What? A weekend of fun and laughter with your mates and people that will soon become your mates! Get to know other students from all of the universities across Victoria as well as the AUJS.
How? Forms will be available online and at O-Week stalls on campuses.
Why? You should have learnt by now from asking this before. The greater question is why not!
Sponsored by the Hillel Foundation of Victoria

Download an Aujs O Camp 2007 Application Form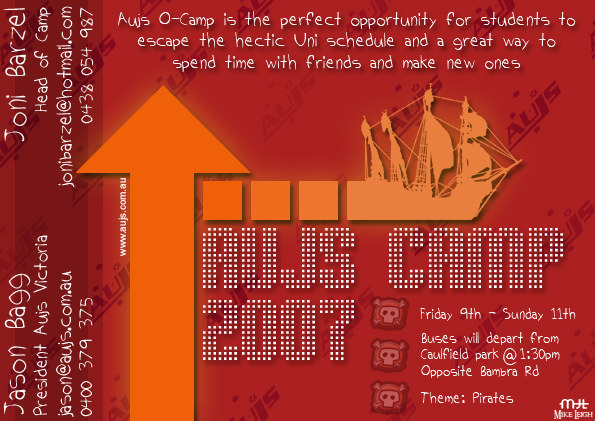 for more information contact Jason on 0400 379 375
or Joni on 0438 054 987

---
To return to the main list of events in Jewish Melbourne Events click here

For more information about Aujs Melbourne Australia

For the home page of Jewish Melbourne Events www.j-net.com.au click here