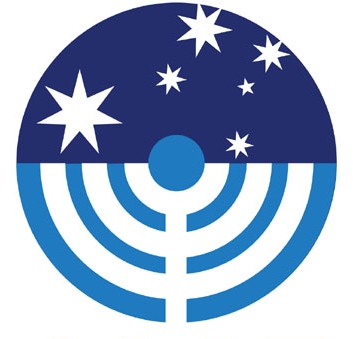 AICE
Australia Israel Cultural Exchange
Melbourne Australia
Telephone +61 3 9827 3811
Fax +61 3 9824 1755
Address:-
PO Box 6086
Chapel Street North
South Yarra Victoria 3141
Australia

E- mail info@aicec.org
Web Page www.aicec.org

The Australia-Israel Cultural Exchange Limited ("AICE") is an outward-focused, inclusive body, advancing the exchange of culture between Australia and Israel, as a means of encouraging art and artistic linkages. AICE fosters a spirit of greater tolerance and understanding of the unique cultures that these two ancient lands have to offer and facilitate artistic cooperation, innovation and exposition.
AICE defines culture as artistic pursuits – literature, film, music, art, visual culture, performing arts and architecture.
The objectives of AICE go beyond the existing activities of the Jewish community of Australia. AICE fosters cultural links between Australia and Israel: linking the full range of diverse Australian cultural groups and artistic movements to similarly innovative and excellent artistic and cultural activities in Israel.
The relationship between Australia and Israel has always been both warm and strong. Successive political leaders from both countries, across the political spectrum, have recognized this relationship as extremely important and have endeavoured to expand, develop and enrich the many links between Israel and Australia. The creation of AICE adds depth to this relationship for well into the future, as it increasingly draws the connecting artistic communities closer together.
Australia and Israel have many shared strengths and common goals and face many of the same challenges. Indeed, the rich tapestry of culture in both Israel and Australia is an integral part of what shapes their national identities, but is also potentially a very strong facet of the relationship between Australia and Israel.
AICE encourages, facilitates and creates cultural exchanges that benefit both countries. AICE forges connections, which touch, and will continue to touch, individuals, inspire communities and change lives – by harnessing the most precious resource of both countries – the creative expressions of their people.
Events hosted by the Australia Israel Cultural Exchange in Melbourne include:-
Thursday 25th September 2008
Aice Austen Tayshus
For more information follow this Aice Austen Tayshus link
21 to 26 August 2007
Aice Israeli Film Festival 2007
For more information follow this Aice Israeli Film Festival 2007 link
Thursday 26 October 2005
Aice Film Jewboy & Post Screening Discussion
For more information follow this aice film activity link
Tuesday 15 February 2005
Aice Meet Israel's Minister of Health
For more information follow this aice activity link
---
To return to the main list of events in Jewish Melbourne Events click here
For the home page of Jewish Melbourne Events www.j-net.com.au click here